Ashburton Sedation Dentistry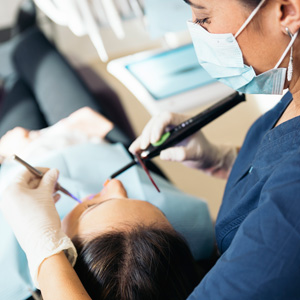 Whether you need a procedure that requires oral surgery or are a very nervous patient, Cambridge Dental's sleep dentistry options can help you. If you have any anxiousness about your treatments, please tell our caring team. Your comfort and safety is our priority.  So, we work with a fully qualified anaesthetist and hospital-trained nurse.
Intravenous Sedation
IV sedation is administered via injection so that you feel sleepy but are actually conscious and can follow instructions. You're not likely to remember much of the procedure. We don't recommend this type of sedation for those who are pregnant, have a fear of needles, are allergic to sedatives or have lung, glaucoma or kidney problems.
General Anaesthetic
Used for oral surgery and people who can't have other sedation dentistry options, general anaesthetic puts you in a state of unconsciousness. The effects may last for hours after the procedure has been completed.
Want to Learn More?
Contact us today to learn more about comfortable dental care at our Ashburton practice!
CONTACT US

Sedation Dentist Ashburton, Glen Iris VIC | (03) 9885 4281